Coming to Prague for The European Summit bit earlier?
Definitely not a bad idea!
In most of the tourist guides you'll find the classics "must see" places, tips & tricks as:
– Charles Bridge walk
– Prague Castle visit
– Old Town Square clock astronomical clock performance
– Wenceslas Square shopping etc…
Which we definitely recommend! Those you can find in any tourist guide though. The reason why we decided to go out with this article is that we know Prague from the inside 🙂
As an insider in Prague you'll see the whole new universe which has very little in common with the city they show you in a touristic brochure. Still very cool though, but different. And that is something extra we'd like to add to the scale.
See this as our way how to welcome you in Prague.
So, where to start?
Peter (Marketing manager & business developer)
Zizkov TV tower (Zizkov bars & Zizkov as a neighborhood in general)
Mahlerovy sady 1, 130 00 Praha 3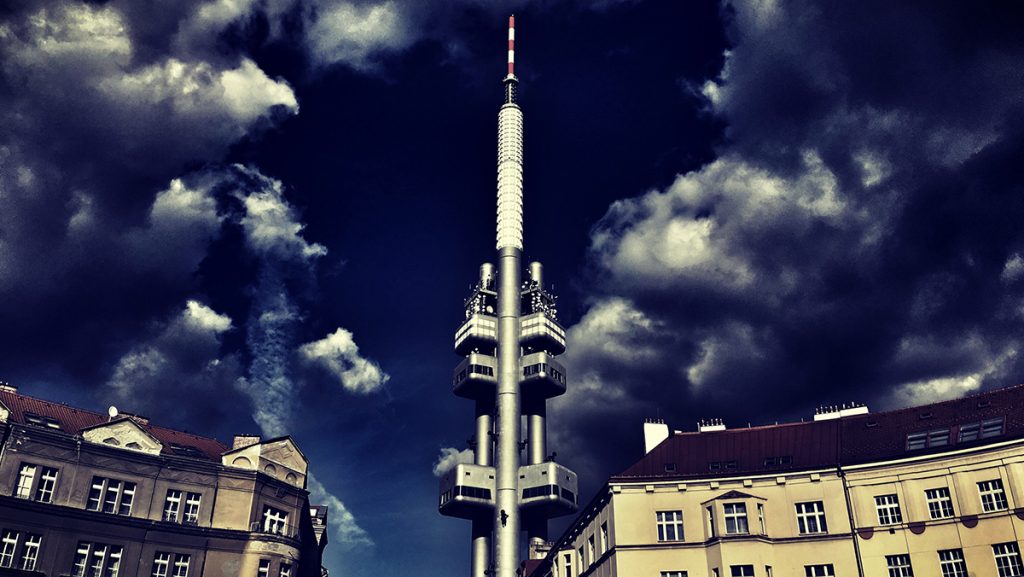 Now, Zizkov neighborhood is definitely one of the most authentic areas of Prague. The architecture will take you 60 years back to old communistic Czechoslovakia, but don't let that fact discourage you! There is a different bar on literally every corner of the street and If I mean "different" I really mean "different". Are you looking for a coffeeshop where everybody's stoned? A bar where the Russian mafia is sipping on the bar all night long? Or a bar where local grafitti writers hang out before they go to the action? Real people from real Prague living their real lives, that's what I'm talking about!
You can obviously find more appropriate places in Zizkov of course, the examples I've picked up were supposed just to explain you that you are not in some tourist trap area anymore.
Bonus is the Zizkov TV tower itself, which looks like from SciFi movie from 80's. I can only recommend Zizkov, I'd buy a house there if living in Prague!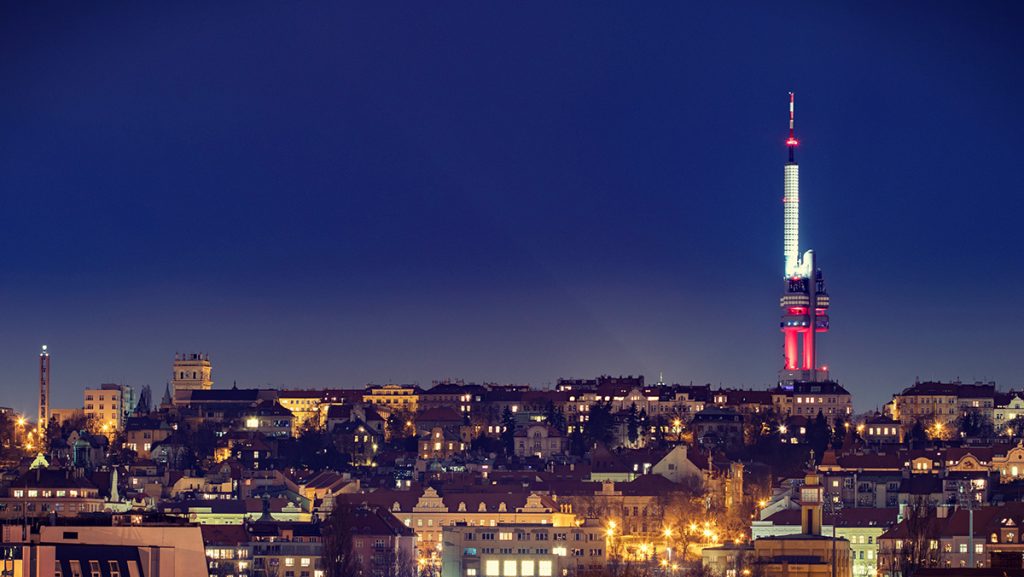 Christian (Owner & founder)
Chapeau Rouge (Alternative, authentic 3 floor/level club in the city centre)
Jakubská 647/2, 110 00 Staré Město
Chapeau Rouge has 3 floors in total. On each floor you'll find a different DJ playing different style (deep house, techno, drum n base mostly). The club is very popular among the young people from Prague, but the bar is pretty filled with foreigners too (of which most were just passing by and noticed there is some cool place and movement going on). Just a few meters from the Old Town Square on Jakubska street, Chapeau Rouge is definitely one of the most authentic and interesting clubs in Prague which you won't find in tourist guide.
Zuzana (Business developer & sales associate)
U dvou kocek (Authentic old Prague's restaurant, where Mozart used to get drunk back in a days)
(Uhelný trh 415/10, 110 00 Staré Město)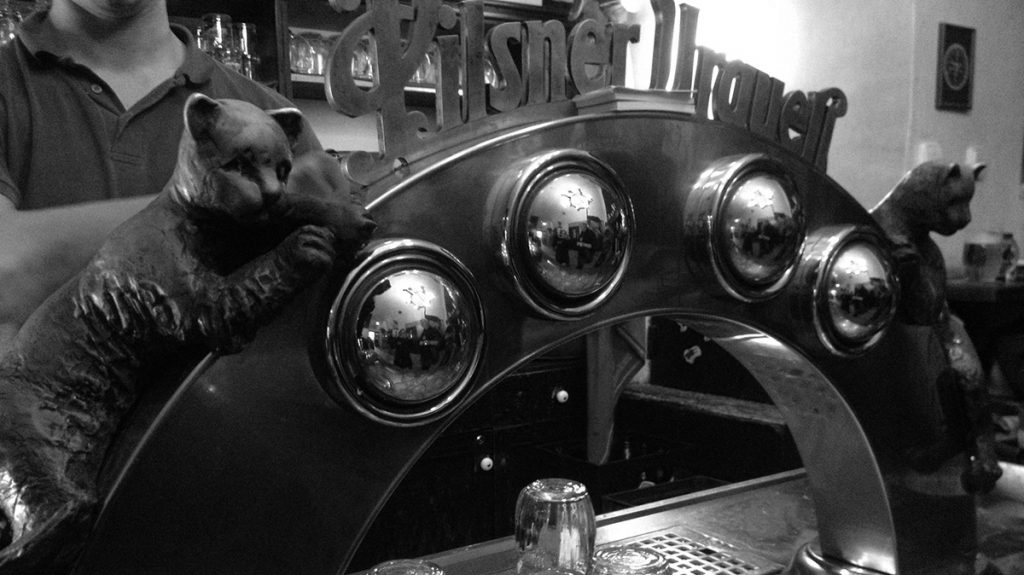 U dvou kocek is my favorite place to eat or just to have a beer at ever! You'll notice that something is different right after you enter the place. It looks like Mozart just left literally, the whole place is furnished like back in 19th century and the food menu is just amazing. The typical old Czech cuisine, really good beer… I mean you can find many places with this kind of cuisine & beer in Prague but this one is special. In their "know how" in the way how they do the whole thing. Don't get surprised if somebody spontaneously starts playing  the accordion right next to you while eating :).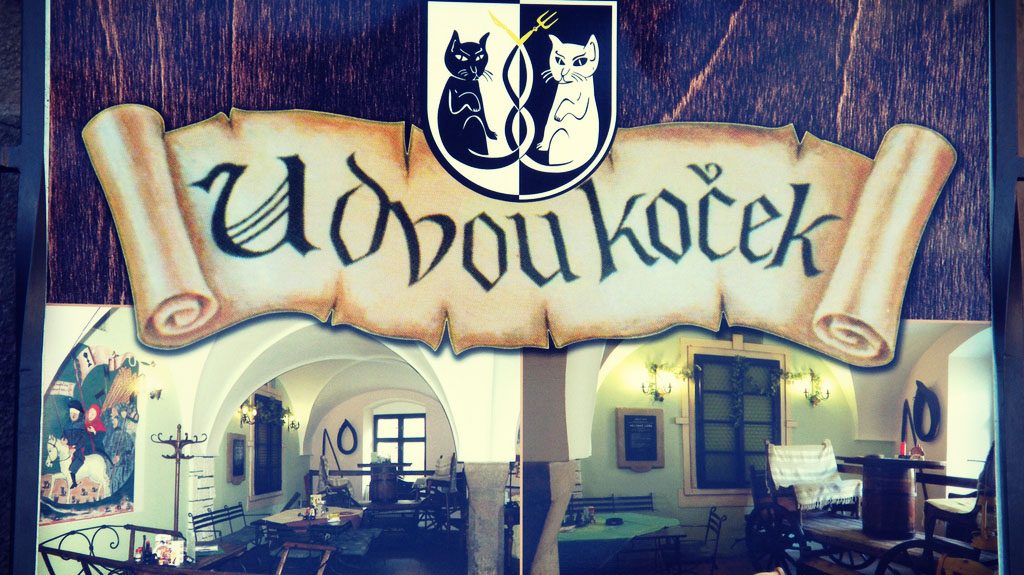 BONUS:
Letna/Metronom/Stalin
(Nábřeží Edvarda Beneše, 118 00 Praha 7)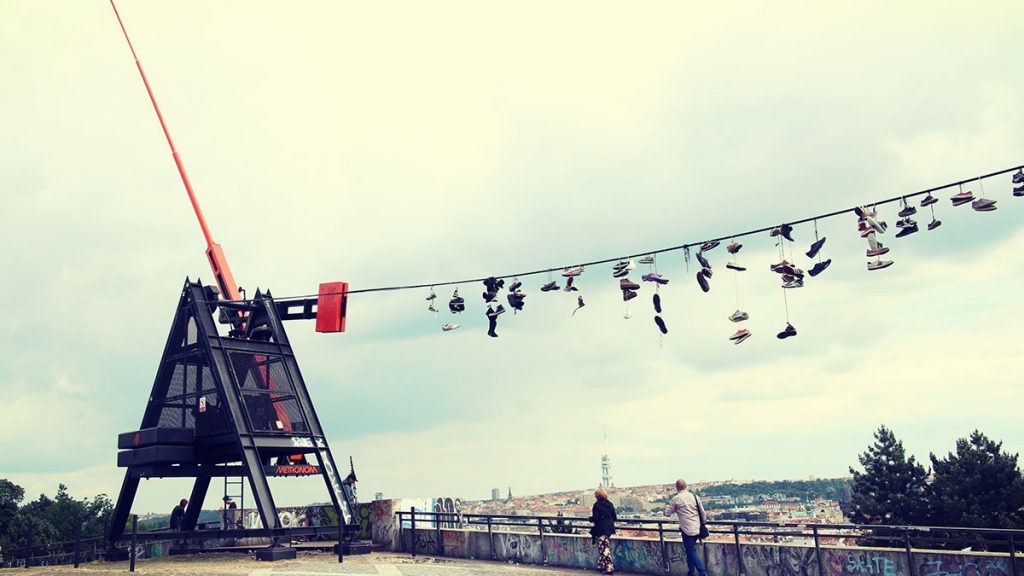 All of these terms go for the same place basically. You gonna need to do a few stairs to get up there. And you gonna need to try not to get in a collision with local skaters that are practicing there on daily basis, but once there – you won't regret. If you feel like a "nice views" this one will do. There is a huge Metronom or how Praguers call it "the time maschine". Keep on walking and you'll get to the beautiful exterior area surrounded with nature and villas, with more/less 100 wooden tables (I actually never counted them)  where locals like to have their beer and watch the city from above.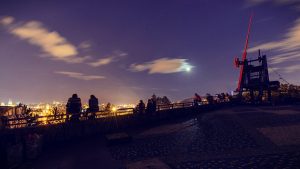 Obviously the city has much more to offer, but those 4 spots are something unique, authentic and not that overcooked in tourist brochures. Something usually only locals know about and honestly… those are our favorite spots in Prague we would definitely share with you if you decide to go exploring before The European Summit 2017.
You're welcome, de nada, neni zac!
We hope to see you at our booth P-7.
Your InterMaxGroup team.